About me
What fascinates me?
People and what makes them tick, language as such and foreign languages,
communication and conflict resolution, intercultural differences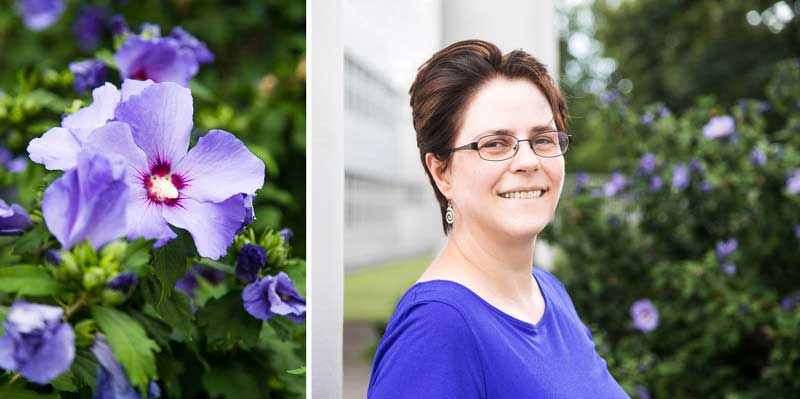 Heilpraktikerin für Psychotherapie
Trained translator and interpreter for English and Spanish
Communication and conflict management trainer
Many years of experience as a personnel developer in a medium-sized company
From an early age, I have been more interested in people than in things. I did not stack the toy blocks my father gave me, but let them talk to each other.
Foreign languages were my favorite subjects in school. If it had been up to me, I would have chosen to learn five languages instead of studying other "useless" subjects. While traveling, I discovered that the German equivalent to "when in Rome, do as the Romans do!" (meaning literally "different countries, different customs") was quite a wise saying. Studying in the US gave me insights into the way Americans communicate — in many ways so very different from us Germans. My four years of work at a translation agency, where many people with an English-speaking background (USA, UK, Ireland and India) worked, also showed me how other nationalities perceive the Germans — and not always in a positive way. And I learned how everyone always sees the world through their own "lenses".
In the next phase of my life, I learned a lot about Latin America. Through close personal contacts, I gained many interesting, funny and sometimes shocking insights into the diversity of cultures, e.g.time is treated very differently in Latin America than in Germany).
And I've learned that when you notice that things can be done in a completely different way than you are used to, not only do you learn something about others, but also a lot about yourself.
What has influenced me as a counselor?
Carl Rogers and the non-violent communication developed by Marshall Rosenberg
Systemic therapy and the solution-oriented short-term therapy developed by Steve de Shazer
the communication theory by Friedemann Schulz von Thun in general and the "inner team" in particular
Mediation
It all started for me with non-violent communication (NVC) according to Marshall Rosenberg. Everything was about needs and how best to communicate them.
Systemic therapy
Here I learned: Everything we experience is subjective. Whatever we do influences others. That's why it's not about guilt but about contribution.
Person-centered therapy by Carl Rogers
Here I learned to listen with appreciation: Please show me your world! And: everyone has good reasons for their actions.
Solution-oriented short-term therapy
Here I learned: Counseling does not have to take very long. And how to focus on the solution, not on the problem.
Couple counseling
After the more general mediation training, I wanted to do a special training about couples. Here I learned a lot about the dynamics of couple relationships.
The "Inner Team"
Schulz von Thun's communication model helped me particularly during my communication workshops. And I think the inner team is just an awesome tool!
"I've known Ursula for several years and during that time I have needed her professional assistance on various occasions. Always and invariably, I have experienced her highly effective and deeply enlightening advice on various issues, ranging from personal to work-related, and she always provided the most effective pathway towards succesfully resolving the issue. Ursula's superb ability of analysis and assessment of the matter combined with her outstanding English and Spanish language skills add so much more value to her remarkable competence, which allows me to highly recommend her professional expertise."
Marcelo A.
"As US expats navigating a difficult transition to Germany as well as struggling with marital issues, we were indescribably blessed to find Ursula in Braunschweig. New to the country, we needed someone who could communicate at depth in English, and open-minded and empathetic enough to understand our concerns despite cultural differences: Ursula is all of the above. Sessions with her enabled us to communicate more healthily together, led to some very meaningful discoveries about why we behave and react the way we do, and also helped us feel more secure facing the challenges of the expat experience. Ultimately, we left our time with Ursula feeling closer than ever as a couple, and much more satisfied with our decision to move countries. We will always be grateful for her presence at a very critical time of life, and I believe our marriage will be better for the rest of our lives because of her very thoughtful, thorough, and kind analysis of our situation. I can not recommend her practice highly enough."
Emily B.
"A few months ago, I was looking for someone who was going to help me to get my life back on track. In Ursula I found such a person, a professional who speaks excellent Spanish. She has shown me a way to grow, to get to know myself better and– last but not least – to like myself a little more. Thank you for everything!"
Laura B.
"My partner and I love each other but the marriage was in danger, stuck in the same old problems. Alone we were not able to find a common ground so we decided for couple's counceling session with Ursula. By having a neutral person between us we could clear up the differences and misunderstandings that were in our way. Ursula conducted the meetings with a neutral, conciliatory and open mindset which made it possible for us to move forward and overcome wrong beliefs and expectations in the relationship."

Vanessa V.
"I got to know Ms. Díaz as a very competent counsellor. She proved to be an excellent listener, summarized what she heard and knew how to reflect the essence in such a way that I was able to see clearer. Thanks a lot for this!"
Christiane G.
"I consulted Ursula for the first time in 2015 in order to to cope better with my pain after the separation from my partner. With the help of structured conversations and Ursula's calm manner I learned to question myself critically and to accept myself. Our counseling sessions helped me a lot and I felt better with every visit. Even after our appointments ended, I kept looking at what I had learned and was able to develop my personality. I now know much better what my strengths are and what is good for me.
I can only recommend that you go and see Ursula if you have relationship problems or difficulties with yourself."
Kevin O.